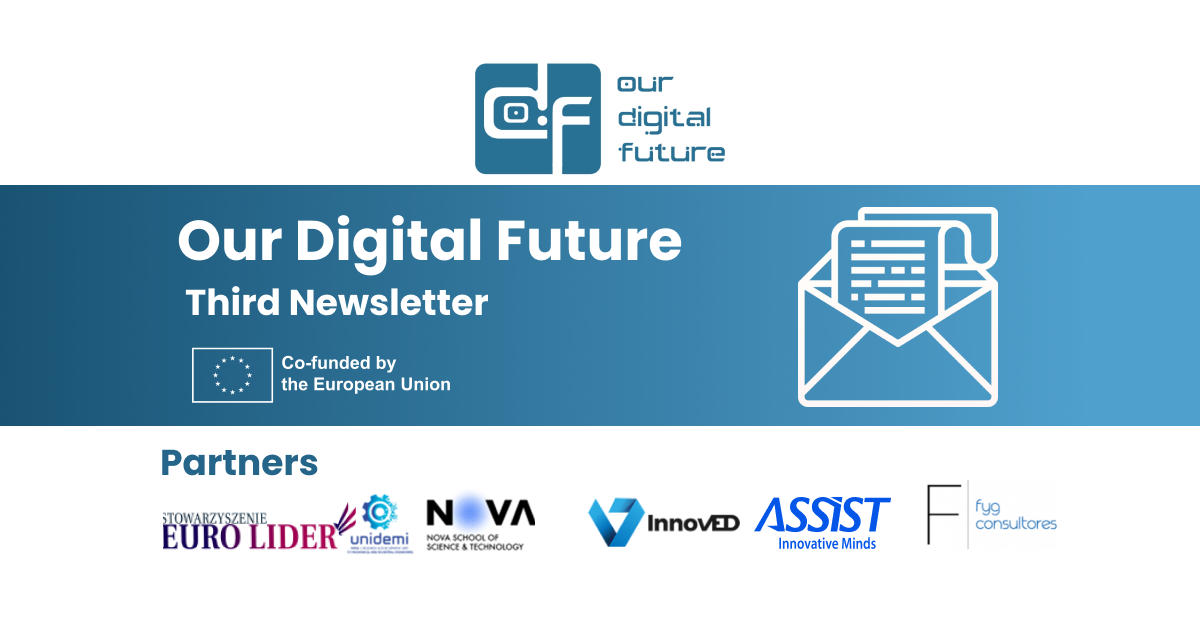 We are pleased to share with you the current stage of the Our Digital Future Project in the third issue of our periodical newsletter!
Over the last several months, the ODF consortium has collaborated to prepare compelling visual infographics for eight job sectors connected with modern technologies: Artificial Intelligence Development, Alternative Energy Consultancy, Cyber Security, 3D Printing, Robotics, Virtual Reality Design, Blockchain technologies and Food Technology. The materials are now fully available in English, Spanish, Greek, Polish and Portuguese, and can be consulted by accessing this link. Participants in the focus groups recently reviewed the infographics. They provided the consortium with valuable information about the topic.
Furthermore, partners also recorded 16 video-interviews with experts. Each of the eight sectors was covered in two videos, which will be soon released on the ODF YouTube channel. We will also integrate the interviews into the dedicated section on the ODF platform. To ensure a better understanding of the complex content, subtitles in all partner languages will be provided.
The final output of the project will be lesson plans strictly connected with the video interviews. They are designed to be used by educators during the group or individual career sessions.
Recently, on the 5th and the 6th of July the consortium has met in Volos for a transnational project meeting during which the current status of the project and its next steps were discussed.
Please don't forget to check out the links to our website and social media. Stay tuned for further updates!