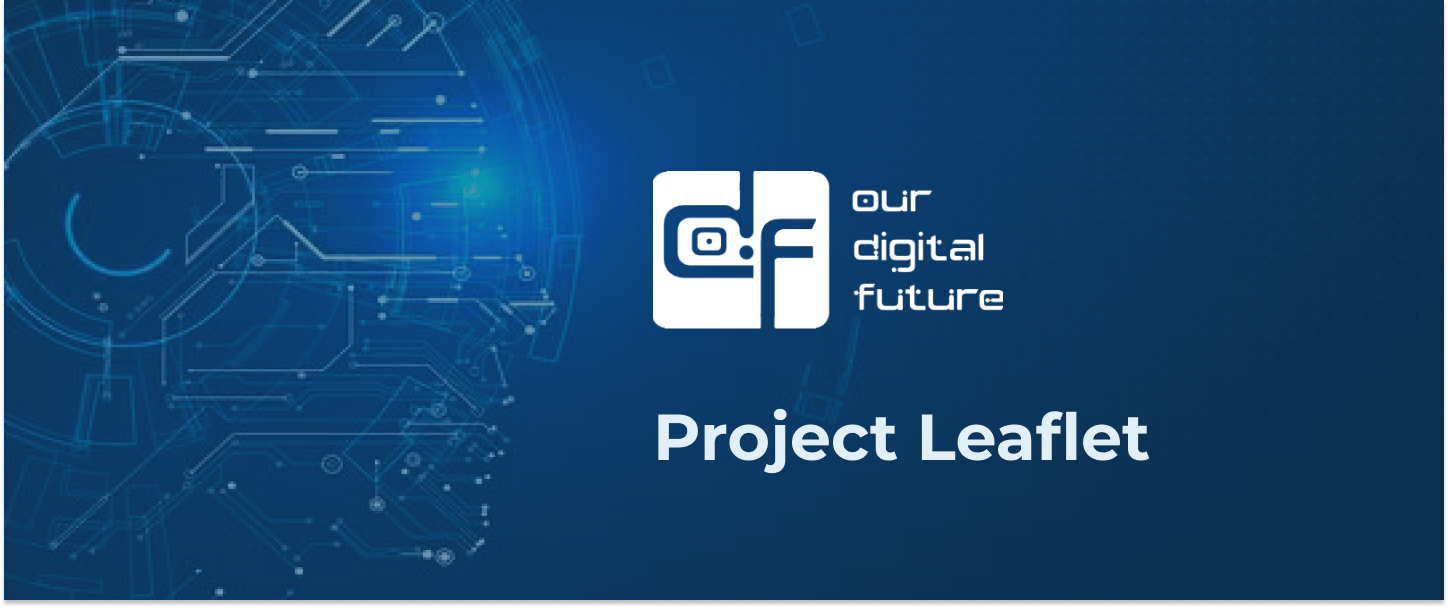 The ODF project's dissemination partner, Innoved, has summarized all project details in the leaflet below. This leaflet provides key information about the main objectives and target groups of the Our Digital Future project.
The ODF consortium, which is made up of organisations with complementary skills, has thus far succeeded in meeting the proposed milestones:
visual infographics for eight emerging technologies
interview-based expert videos, accompanied by engaging lesson plans
digital app showcasing the infografics and interviews
Stay tuned for more exciting news about our project!