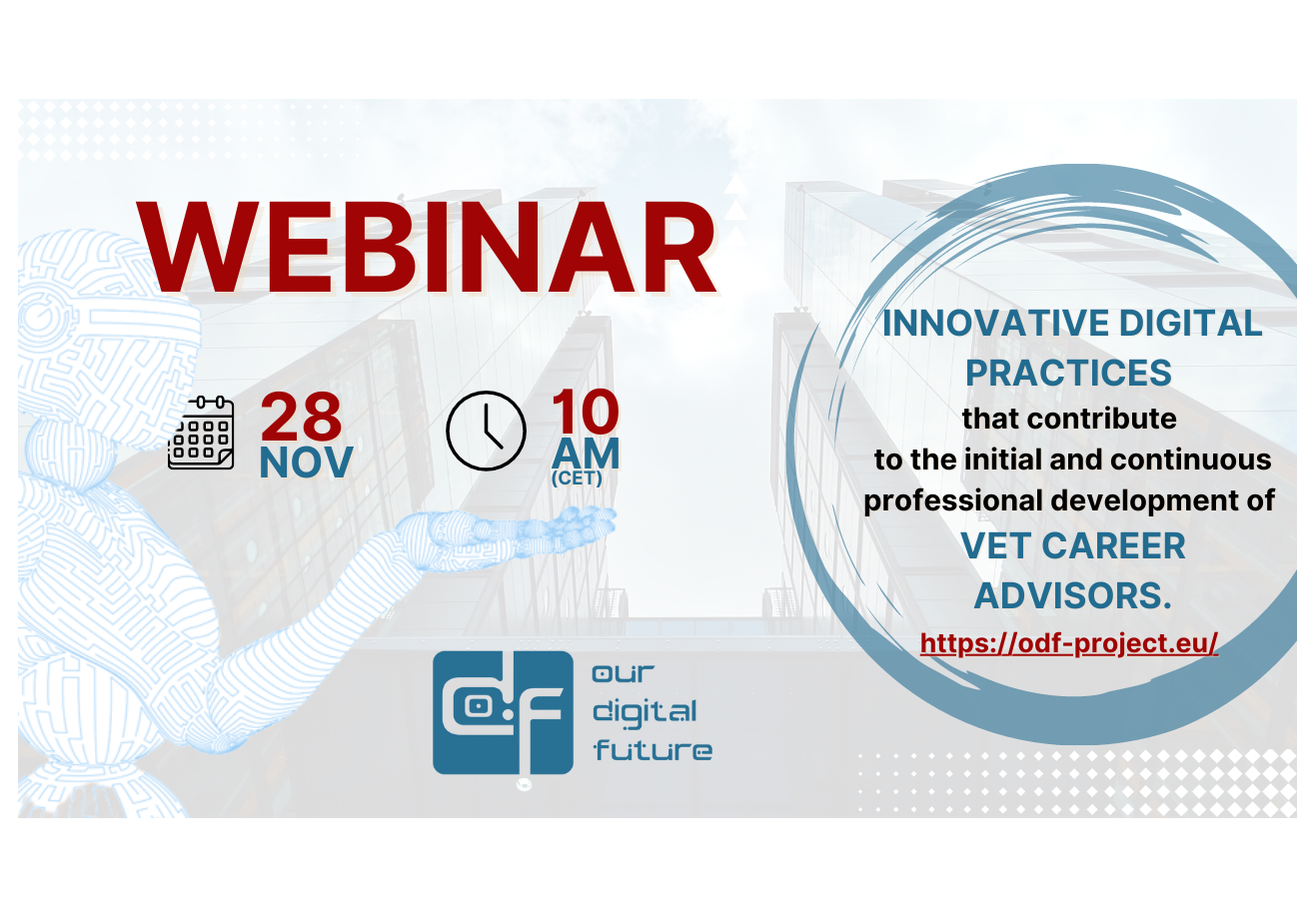 Join the ODF project first online webinar!
We will discuss the innovative digital practices that we developed through our Erasmus+ KA2 project, presenting the Project's application and online platform, and ending with a Q&A session for you to discuss with specialists coming from 5 different organisations from different countries (Poland, Greece, Portugal, Spain and Romania).
We are looking forward to having you join our webinar!