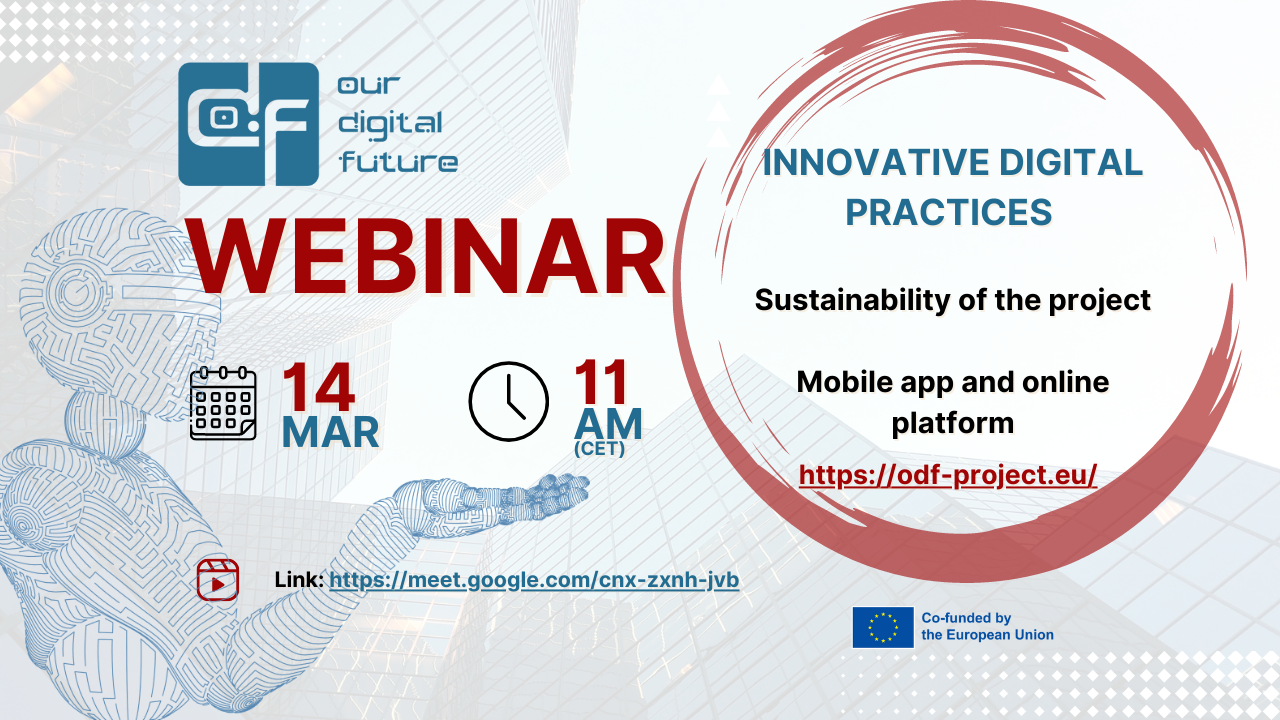 Join the ODF project second online webinar!
Join us in our final webinar, to learn about the innovative digital practices that we developed through our Erasmus+ KA2 project, presenting the project's web and mobile apps. Discover how we plan to ensure the sustainability of the project, we believe will be critical in the coming years as digital jobs take a larger share of the labor market.
We hope you will join us for our webinar!